4 Benefits of Our Digital Real Estate Services
Posted by Nicole Azzi Williams on Monday, July 27, 2020 at 10:38 AM
By Nicole Azzi Williams / July 27, 2020
Comment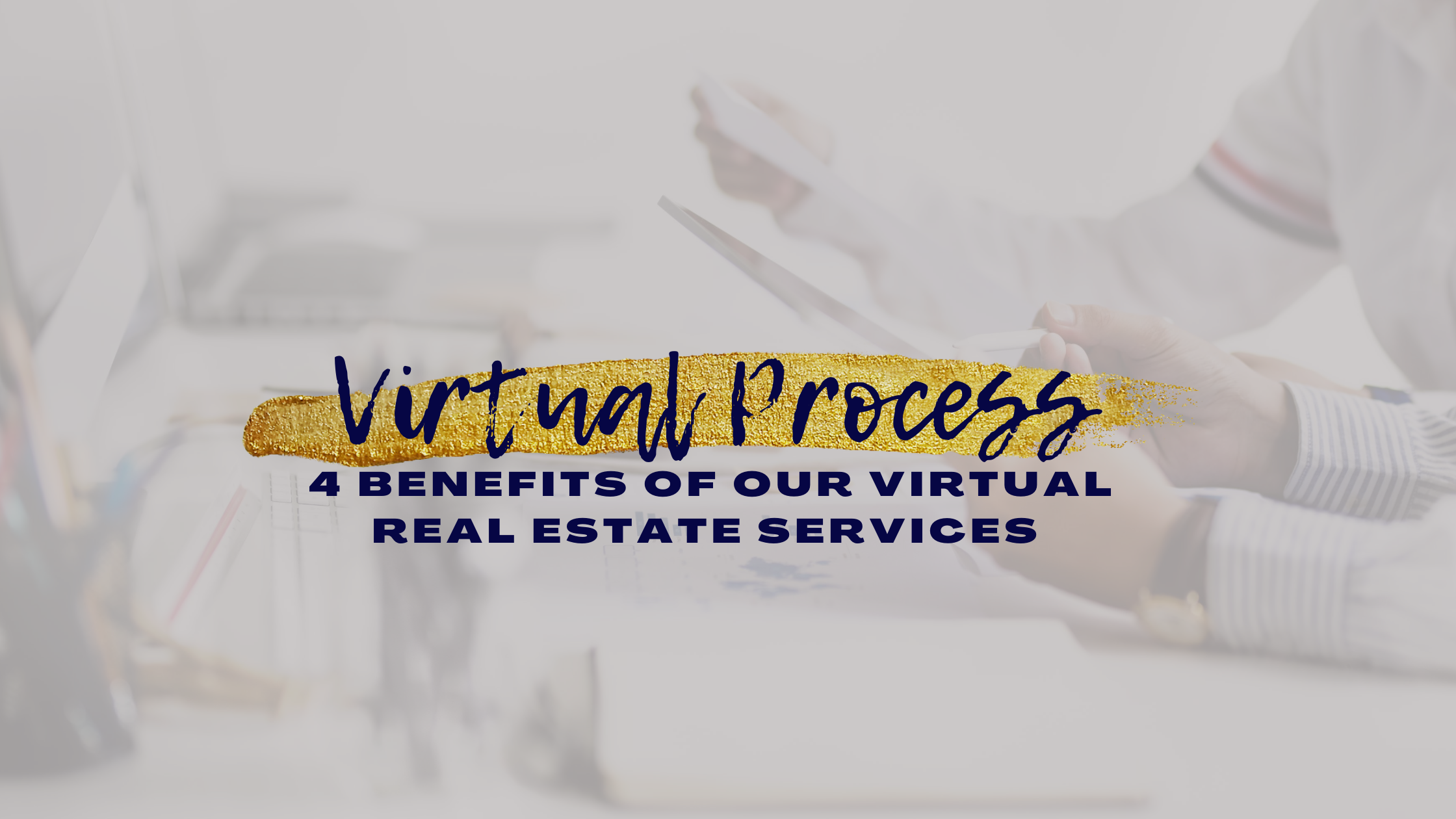 In just a few weeks, COVID-19 has changed the way we live. Some states have issued shelter in place orders to keep residents safe, only allowing essential businesses to continue operating. The need for people to buy and sell homes does not go away, even in the midst of a pandemic. As a result, there is a high amount of responsibility for real estate professionals to help fulfill their client's real estate needs, some of which could be urgent, while also keeping them safe. Here at The Williams Team, we already had a virtual program in place before 2020, and have seen this as a way to press in and fine tune our already efficient program, rather than a hindrance or something else added to our plate. Here at the team, we live by the motto of "Things happen FOR us, and not TO us…" and we see every new obstacle as a chance to grow, learn and better serve our clients, and this pandemic has proven to be a great way to learn. Life is 99% how you look at things.
Real estate agents who once relied on face to face meetings to help the public navigate the housing market are now using the internet to perform virtual real estate services. This growing trend is necessary to ensure realtors and their clients are safe during each step of the home buying and home selling process, while also helping to flatten the curve and prevent the spread of COVID-19 through social distancing. In this blog, we will discuss the use of virtual real estate services and the primary benefits digital real estate services provide the public.
We are your team of licensed realtors.
Real estate can seem complicated and intimidating, especially for first time home buyers and home sellers. Clients need access to an experienced, trustworthy realtor who can answer their questions and help them find the right solutions. Virtual meetings through platforms such as Zoom or FaceTime allow home buyers and home sellers to meet with their realtor from the comfort of their own homes. These systems are ones we have utilized for years for team communication as well as communication with our out of town and out of state clients, so it was a natural ease, to utilize them for the events of 2020. Agents can get to know their clients and their needs, and clients have the opportunity to ask the agent questions to ensure the agent is the right fit. Since virtual meetings eliminate travel time for both parties and can be conducted anywhere with a good internet connection, agents will have an easier time scheduling meetings with their clients and will be able to work faster and more efficiently.
Ease of Research When Buying and Selling
An individual looking to buy a home needs to do a lot of research before a decision can be made on the right one. We are here to help you through the process. Our agents can utilize many tools to offer you virtual, even in real time, house tours… taking our time to zoom in and show you any and every detail of the home or property you are virtually touring. Agents can also email their property findings to their clients for review, while helping through the home search process.
When it comes to selling a home, knowing the right time to place the home on the market is a vital part of making a quick home sale. Our agents take joy in presenting their in-depth research and analysis on the housing market to their client and then thoroughly go over their findings through online chat or a video call. Our clients not have to wait for the next in-person meeting to ask questions that may be too detailed or complicated for an email or text. Our agents pledge to keep our clients informed and aware of the market.
Convenient Open Houses and Home Tours
Our agents use mobile devices and social media outlets to create virtual open houses and virtual showings for home buyers and sellers. Buyers can view properties from the comfort of their own homes without compromising their safety, and sellers are still able to show their homes without having to worry about potential illnesses being brought into their homes. Virtual open houses and showings allow both groups to conduct business in a safe, healthy and productive manner. We offer virtual tours of any home on the market, for both our buying and selling clients.
Virtual open house and virtual showings also provide convenience, and is something we have done for years. Time does not need to be set aside for travel, and virtual tours can be viewed from anywhere. You are busy, and we totally get that! Our agents can email recorded open houses and showings to their clients to view later and reference when they are making decisions.
Speedy and Secure Transactions
Paper documents are tradition in real estate, especially when it comes to closing. However, agents are now going fully paperless to take full advantage of the improved data protection and privacy. Agents store paperless documents in cloud-based systems which can have bank-level data security to protect the valuable, private information enclosed. We have been virtually paperless for years! Our electronic system is vital to ensuring a speedy and efficient closing process.
Health and Safety
Essential businesses should always follow proper health and safety procedures to protect the public. By offering our clients digital real estate services we can do our part to eliminate the chances of virus exposure through the practice of social distancing. At The Williams Team, we understand no one can ever be too safe during these times. We pledge to operate in such a way that makes you most comfortable.
Now more than ever, it is vital to choose a realtor with the right digital tools to succeed in today's market and who can keep up with any other unforeseen changes. Learn about our virtual home buying program because we know that this is the way of the future. Even if things go back to "normal," this system has proven to be efficient and people are really enjoying it. We will always keep a virtual buying/selling program in play for the convenience of our clients!