4 Tips For Getting Your Home Ready To Show
Posted by Nicole Azzi Williams on Monday, February 15, 2021 at 10:29 AM
By Nicole Azzi Williams / February 15, 2021
Comment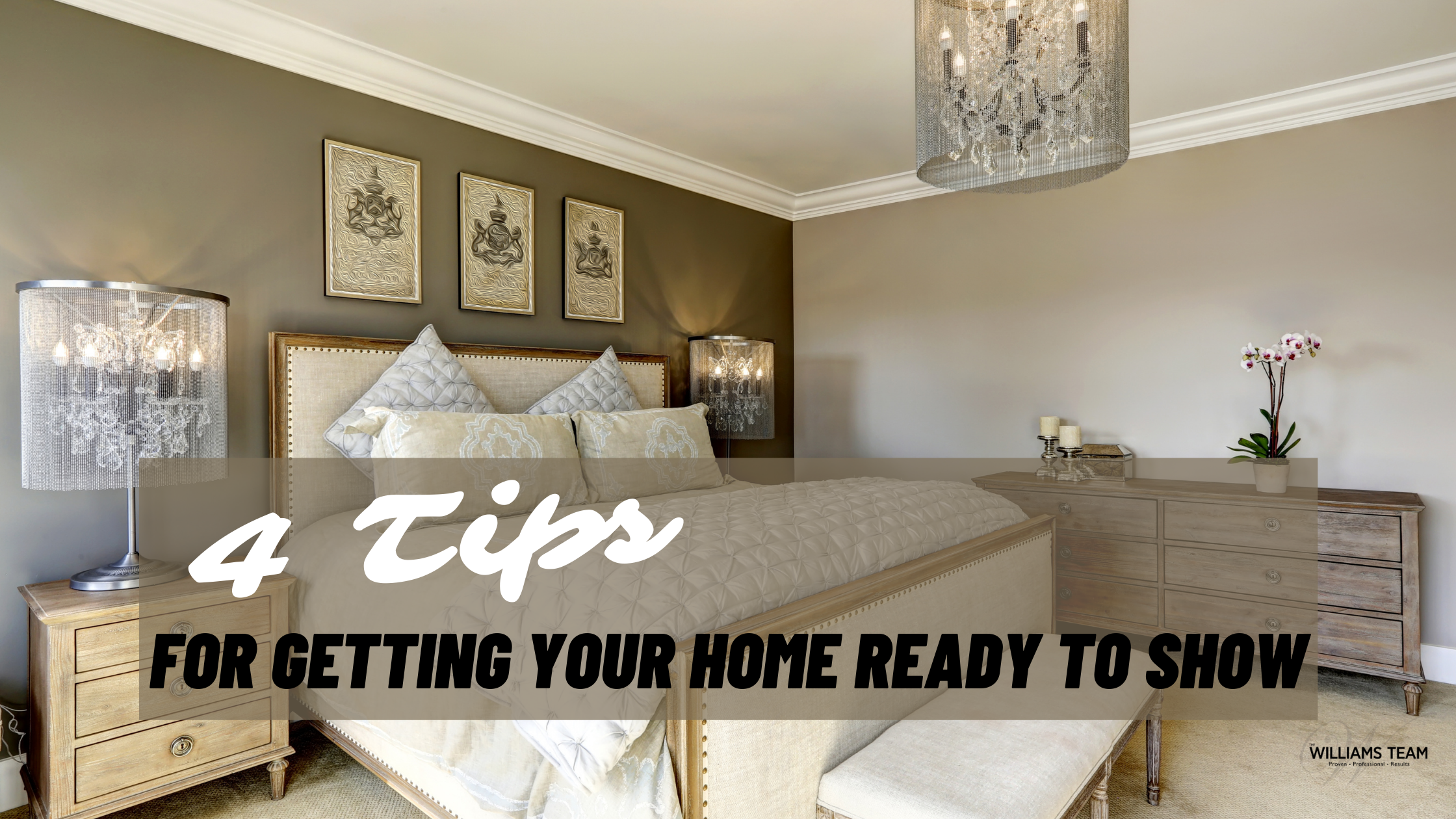 Your home is on the market, let the showings commence! When preparing your home for showings, the little things can make a big difference in getting it to sell quicker and for top dollar. You want to make your home stand out among the others and leave a lasting impression on potential buyers without having to spend a small fortune on updates and repairs. From paint colors to flooring and landscaping, The Williams Team is here to offer four tips on getting your home ready to show!
LIGHTING IS KEY
Photographs are the true first impressions buyers have of any home they are looking at; thus, getting your home photo-ready should be one of your top priorities. When you lsit with us, we always hire a professional photographer that we know and trust, to come out and photograph your home in a way that showcases it in the best light. The easiest way to get your home photo-ready is to allow the photographer's cameras to capture as much light as possible. Here are some things we recommend you do:
Open blinds, shutters, and curtains to let in as much natural light as possible

Leave all lights on

Replace bulbs with LED or bright white lights
CREATE CURB APPEAL
The first impression is often the most lasting impression. Because of this, the front of your house is arguably the most important part to make sure you get right before the showing. So what should you be focusing on doing to create curb appeal? Did you catch our whole blog on curb appeal? If not, here are our recommendations:
Landscaping

Prune your shrubs and foliage

Get rid of weeds

Add fresh mulch or pinestraw

Remove any dead space in flowerbeds

Bring in more color with colorful flowers

Clean your front porch

Pressure wash your concrete

Wash your roof
SWEAT THE SMALL STUFF
When a buyer goes on a showing, they will often look for what's wrong with the home rather than reasons to love it. This is why it's imperative to take all the steps to ensure all the small things are in order and that everything is perfect. Here are a few things you should check for:
Leaky faucets

Funky smells

Pet scratches

Touching up worn parts of the wall

Fixing up the front door
HAVE A MODEL HOME MENTALITY
The final key to getting your home ready for showings is to have a "Model Home Mentality". This means simply removing all personalization within your home. Many sellers often try to devalue this by telling themselves that "the buyer can just imagine it the way they want it to look." Experience has taught us that this is simply not the case. Buyers are often distracted by the smallest things and they don't fall in love with allowances, they fall in love with what they see. Here are some of the things you should look to do:
Hide mail and lock up valuables.

Remove personal photos and decor that may have your name on it.

Replace sheets with clean linen.

Make sure the home smells good.

Air out your home.

Have your home set to an agreeable temperature. Having the home too hot or cold could effect their opinion.
Repaint walls with agreeable neutrals.

Add cute decor.

Throw in decorative pillows.

Set up some area rugs.

Set the dining room table.
When you hire us as your listing team, one of our agents will come out and consult you on how to get your home further ready for showing. If you have questions, or want more advice on the best way to showcase your home, give us a call!