5 Restaurants To Try for Your Next Northshore Date Night
Posted by Nicole Azzi Williams on Thursday, January 28, 2021 at 12:33 PM
By Nicole Azzi Williams / January 28, 2021
Comment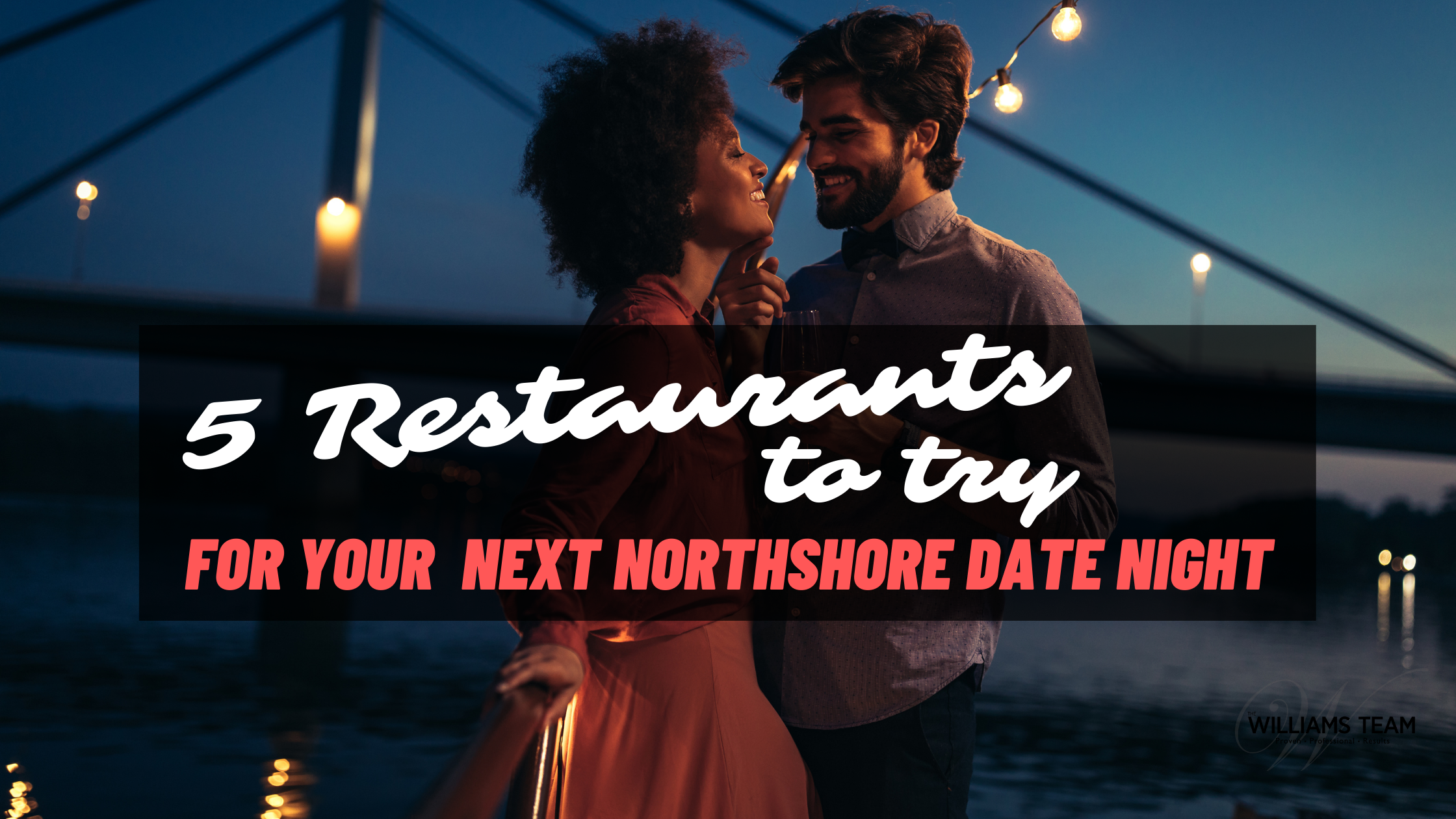 When's the last time you got dressed up and went out for a delicious date night meal? If you're looking for an excuse to treat yourself, or your boo, consider visiting one of The Williams Team's favorite spots on the Northshore. Keep reading for more details, including what to order when you go. And, if you're not quite ready to go out, no worries! All of these local faves offer some sort of take out option, grab that and some candles and set up a romantic date night at home.
Housed in the historic Bechac House built in the 1830's and overlooking Lake Pontchartrain, the Lakehouse offesr a unique setting for locals and visitors to enjoy upscale dining and memorable events. If ambiance is what you're looking for, the Lakehoue has it. Do something different, and try the Lakehouse for a day date when they are serving brunch. It's out of this world! We suggest trying the boullaibase, crab sandwich and the cinnamon roll beignets.
If casual, hangout, is more your speed, we suggest trying the Brass Monkey in Slidel, A full service bar with a focus on draft beer. Dozens of beers on tap and 70+ specialty craft beers by bottle and can, as well as light sandwich baskets served with kettle chips. The atmosphere is one of fun and we could sit for hours and sip and chat. Live music and event amp up the fun factor when you're looking for a really fun date night location.
What to order:
The menu includes a shareable spinach & artichoke dip and five sandwiches: the Classic Grilled Reuben, the Cuban with sliced ham, pulled pork, Swiss, pickles and mustard, the "Adult Grilled Cheese" with cheddar, gruyere and jack, Roasted Vegetable with roasted peppers, eggplant, zucchini, squash, fresh mozzarella and basil pesto on focaccia, and the "Fancy Ham" with ham, brie, marmalade and arugula.
A go- to for date nights for Louis and Nicole, we would be amiss not to mention this classy place for those looking for an ultra romantic night with an excellent menu that pleases even the most sophisticated palettes. With award winning entrees and perfect pairing, this place will WOW your date. The atmosphere has a very romantic, but chill vibe and the service is impeccable.
What to order:
STEAK. Nuff said.
Located in the small fishing town of Lacombe, between Mandeville and Slidell, Sal and Judy's is a Northshore legend. Their website says it best: "Sal and Judy's is an Italian restaurant located in Lacombe, Louisiana. The success of Sal and Judy's restaurant is apparent in it's loyal customer base and sizable dinner crowds, despite it's rather remote location. Customers arrive from all over South Louisiana to get a taste of where Creole Italian has been perfected.
Lacombe reminded Chef Sal Impastato of his hometown in Sicily, where he grew up. He also enjoyed the area's great fishing and seafood. Chef Sal ignored people's doubts that Lacombe was too small of a town and setup his gourmet restaurant in a tiny, 1800 sq. ft. space where he offered a menu of homemade Italian recipes infused with authentic Creole influences.
Chef Sal's menu consists of local Louisiana ingredients tossed into classic Italian dishes. While he has a few dishes that are straight out of any Sicilian kitchen and some that would be right at home in any famous New Orleans establishment, the best items on the menu are those that combine the best of both worlds."
Sal and Judy's is ultra popular, so we definitely suggest calling ahead for a table. Be prepared to be amazed at the amazing food, spectacular service and the family feel you get by all who are at Sal and Judy's.
The founders have a deep love for the best handcrafted beers from around the world, and all that comes with them… The flavors, the hops, the aroma, and the gathering of people who share their passion. This was the basis of the vision they had when starting the Barley Oak. Situated on the picturesque Lake Ponchartrain lakefront, donning gorgeou balconies and outdoor seating, the beer and the menu are incredible. This is the perfect place to relax, unwind and enjoy the perfect date with the perfect person. We suggest trying the cheese and sausage tray, the brisket quesadilla or their awesome-every-time soup of the day!
Have a favorite date night spot of your own? Share it with us on social at @theWilliamsTeamLa on Facebook and Instagram, or drop a comment below!