5 Tips For Making a Strong Offer
Posted by Nicole Azzi Williams on Thursday, March 25, 2021 at 10:41 AM
By Nicole Azzi Williams / March 25, 2021
Comment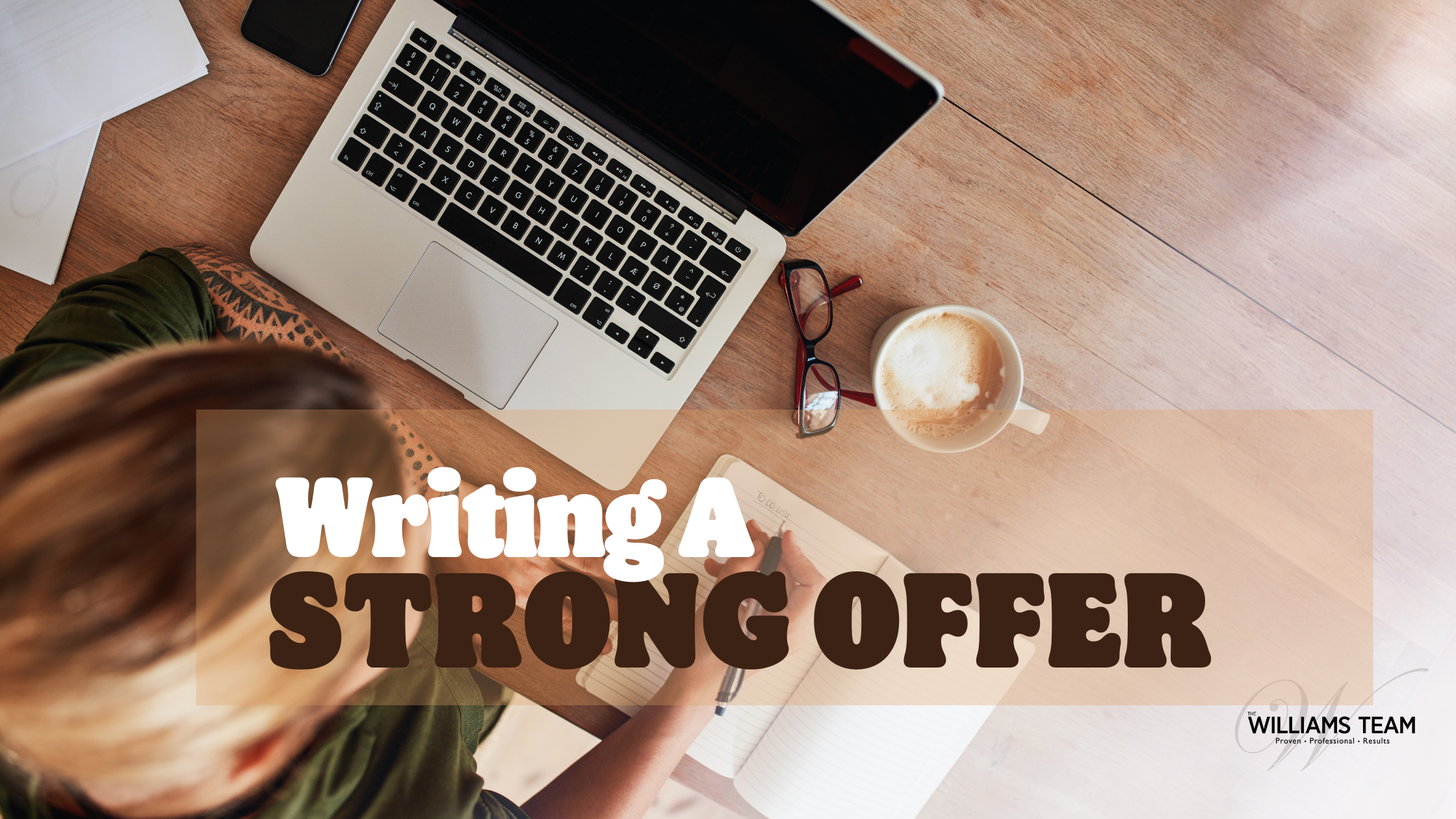 Today's real estate market is hotter than ever, and that means homes are selling fast. So, if you're in the market for a new home, it's imperative that you find a great agent that can help you make your offer stand out above the competition.
Here are ways to make your offer stand out.
Show proof that you can afford the home.
If you're indeed serious about buying the home, you need to show the seller that you can actually close on the home. This means you should seek to obtain a mortgage pre approval (not simply a pre qualification letter) if you plan to apply for a mortgage. If you're a cash buyer, a good idea is to submit proof of funds with your offer.
Put your money where your mouth is!
An earnest deposit is simply money that you submit to the seller when you make an offer to show that you're serious about buying the home or property. If you don't fulfill your obligations of the contract, that money goes to the seller. Your area will determine the typical earnest deposit. Rest assured that this money typically is applied to your down payment and closing costs once you reach the closing table. A great buyers agent can help you understand this portion of making the offer strong.
Offer to close as quickly as possible.
If your plan is to obtain a mortgage loan, getting pre approved can speed up the process but most lenders do require a certain time line.. Generally 30 days or so. However, when writing your offer, it is a good idea to include the shortest closing time possible, making sure to keep it realistic.
Don't take forever on your inspections.
Inspection periods vary by market. Locally, we see about a 10-14 day period, but you can strengthen your offer by speeding up the process. One example is to find an inspector that can come out as quickly as possible after you make your offer. Sellers don't want to wait for weeks on end to see if you're going to accept the property in it's current condition. If your offer contains an inspection period that is quicker than the competitive offer(s) your offer may stand out above the rest.
Make your first offer your strongest.
If you find the perfect home for you, in today's hot market, NOW is NOT the time to make a low ball offer or try to bargain. In other words, if a home is listed for $250,000 don't offer $200,000 "just to see if they will take it." In today's market, most homes are selling at or above asking price, which means your offer needs to be super serious to show them you're really interested. In many cases, if multiple offers have been received, lowball offers are not even countered, they are rejected all together.
The right offer can make all the difference if you fall in love with a home. Inventory and mortgage rates are low right now, meaning houses are selling quickly. An offer that is constructed smartly will help you stand out from the rest and help you become one step closer to living in your dream home.
Call us today to start your home search! 985.796.7169