5 Ways to Show Your Neighbors That You Care
Posted by Nicole Azzi Williams on Wednesday, January 6, 2021 at 12:13 PM
By Nicole Azzi Williams / January 6, 2021
Comment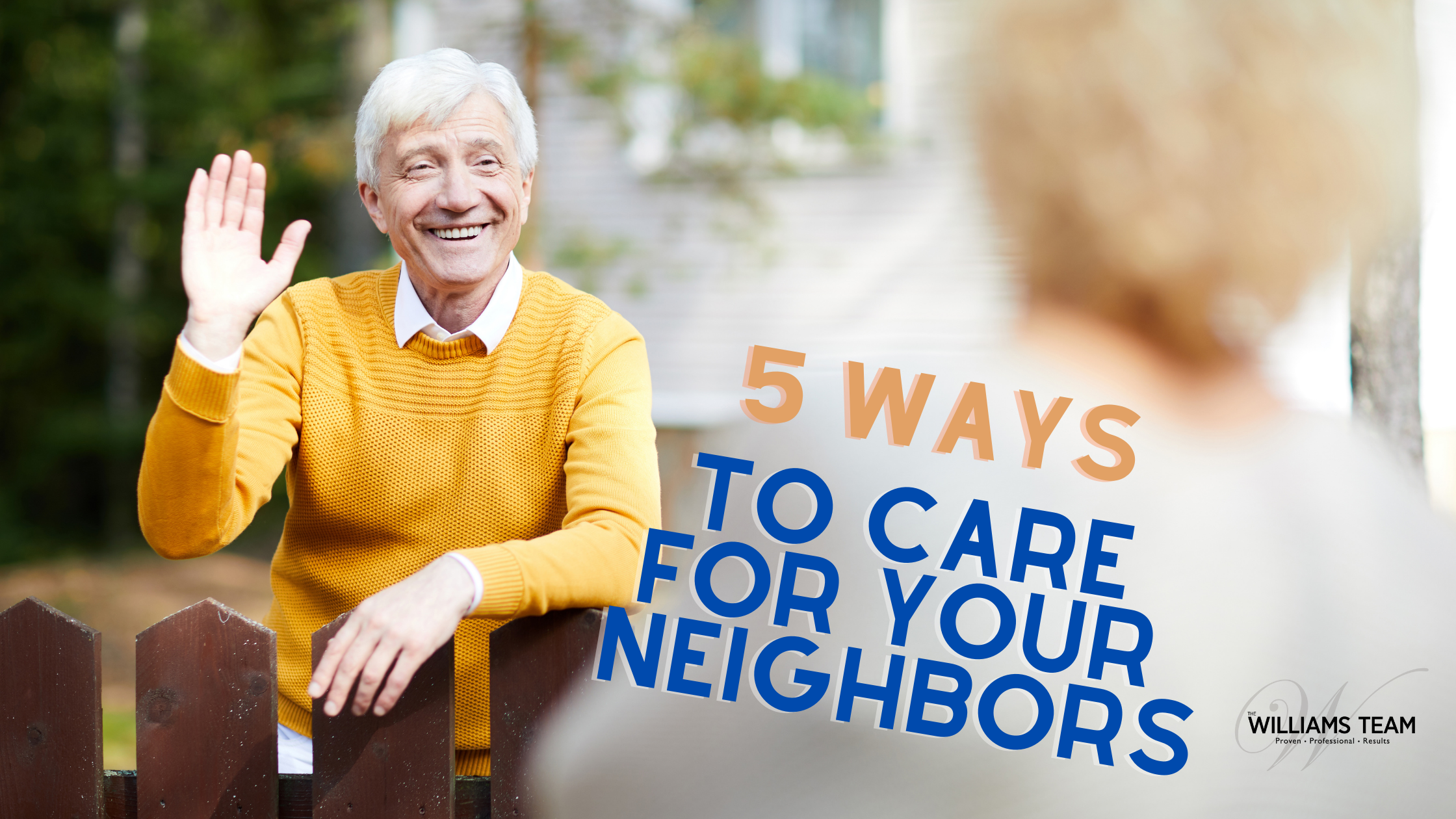 Being a good neighbor helps build a stronger community, which is key to getting the most out of your home. Here are five easy tips on how you can be a good neighbor.When you live in a neighborhood, it pays to have good relations with those who live around you. Close-knit communities tend to be safer, happier neighborhoods.
Simply being the best neighbor you can be will help make your time in the community more enjoyable and satisfying. Here are five ways to show neighbors that you appreciate and care about them.
Call or text them.
There are so many ways we can communicate appreciation to others. Two of the easiest are a simple phone call or text. Calling people on the phone, in person, has somewhat become a lost art. Now is a great time to pick up the phone and call your neighbor, for no reason, other than to let them know that you appreciate them and are glad to be their neighbor. Not a big on-the-phone person? Send them a text. Who doesn't love a nice appreciation text! If you want, take the conversation outside. Talking yard- to- yard is a great way to say HI and let your neighbors know you appreciate them. Be sure, no matter which method you use, to check in regularly with your neighbors. Make sure they are doing well and see if they need any assistance. Be a willing listener to their stories; sometimes they might not have anyone else to talk to. Simply being there is a great way to show love to a neighbor,
Ask if they need anything.
If you're going to the grocery store or local pharmacy, anyway, check with your neighbors and see if they need you to pick up anything while you are there. You never know if someone needs something simple and they don't want to make a special trip. One way some people feel love is through acts of service, so you never know whether you asking will help someone feel greatly loved and appreciated. If you're picking up dinner from a local restaurant, let them know that you're going and simply ask if they want to place an order for you to pick up for them as well.
Share Your Special Talents/Expertise
Now is a great time to use your God given talents and passions to reach out to your neighbors. Love exercising or going for a walk? Ask if they want to join in. Love playing the guitar and making music? Sit out front and allow your neighbors to enjoy the fruits of your talent. Love baking? Bake up something nice and take to them with a note of appreciation.
Acts of Service
Like we mentioned before, some people feel love simply by others offering to serve them. This can be done in even the most basic way. If you see their newspaper in the drive, simply put it by their door. If you're about to mow your lawn and theirs needs a little love, maybe ask them if they would like you to cut theirs for them. Is their garbage in their ditch? Take a moment to pick that up for them. It really is easy to overlook the simplest of ways to help show them you appreciate them so take time to observe and see if there's something you could do to help a neighbor out.
Stay in the loop
Offer POSITIVE postings in your neighborhood social media group. More times than not, people take to social media to complain and rant… but you have the opportunity here to be different. Show props to someone who has great yard decorations or has done something great in your neighborhood. If you neighbors own small businesses or restaurants, be a customer and take to the page to let everyone know that your neighbors own said business, and brag about the service or goods you received and encourage others to support them.
In a time that it's easy to overlook or not appreciate those closest to you, there are many simply ways we can all help others feel appreciated and loved. We hope this blog inspires you to do the same.