Beer Me! A Guide To the Area's Best Breweries
Posted by Nicole Azzi Williams on Thursday, February 11, 2021 at 2:05 PM
By Nicole Azzi Williams / February 11, 2021
Comment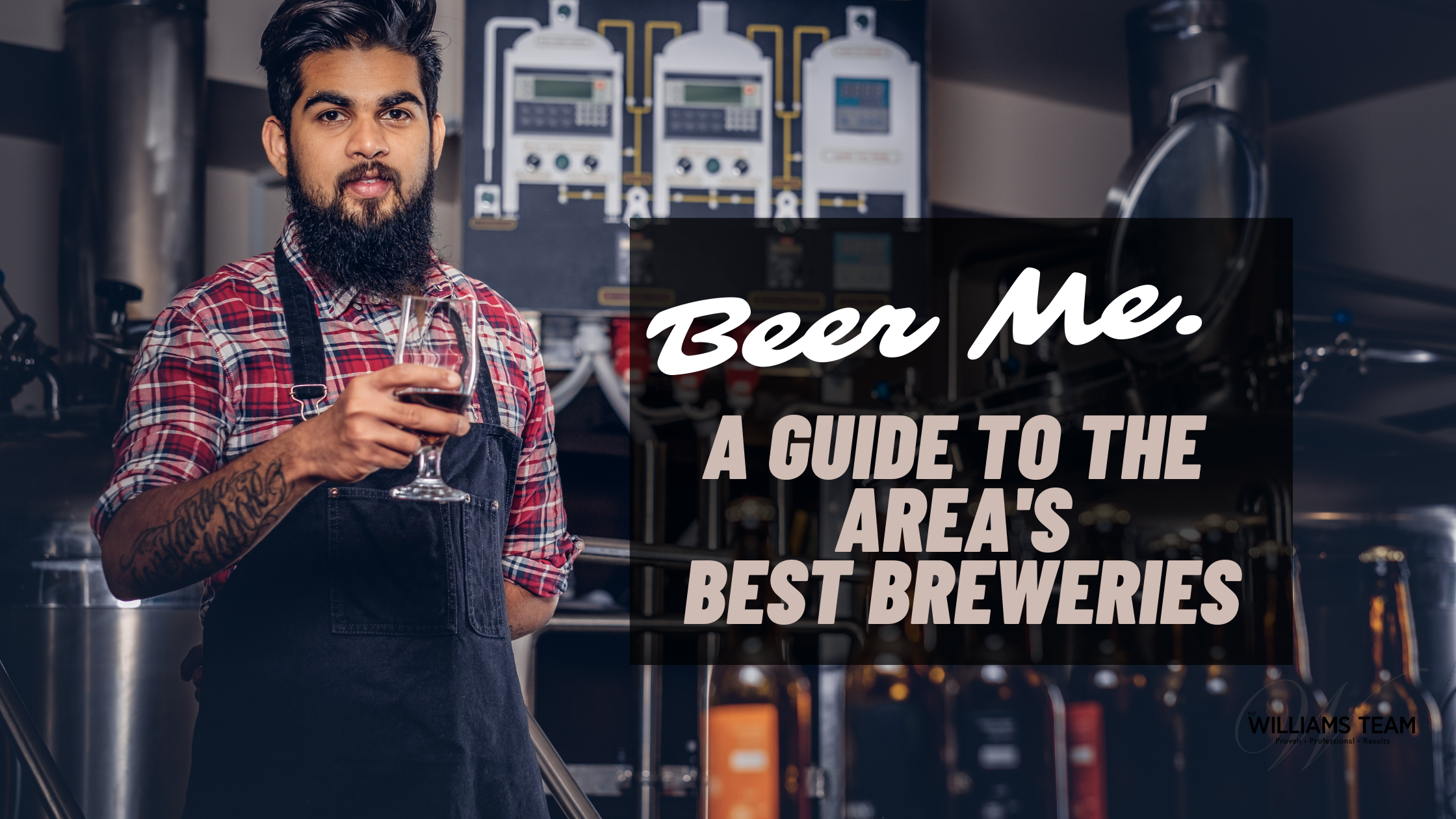 Feb-brew-ary
It's February, the month of love, and one thing we love about where we live, are all of the incredible breweries the area has to offer. Plus, if you're looking for a day (or night time) date night idea, we thought you may like to check them out! Here are a list of some of our favorite breweries in the area.
Located in historic Old Mandeville, right on the bike path, this brewery is one of our team faves. Not just for the great beer, but because of their delicious craft food menu. The truffle fries are a complete game changer… so you're welcome in advance when you try them!
They also have some fantastic outdoor seating, and are located right on the Tammany trace, so if you're out for a bike ride or hike, this is a great place to stop and fuel up. Their brewmasters have deep, longstanding love for the craft and brew some of the best beers, in small batches. This brewery is a must try for the foodies and beer enthusiasts alike.
Located on Bernadotte in New Orleans, the story of Second Line is such a fun one. Started in 2014 by friends looking for adventure and a great way to share their love of craft beer with the community. Not only does Second Line make really great beer, but they are all about the community, giving back and creating a fun atmosphere for all to enjoy. Tucked away in Mid-City, their beer garden is a relaxing, delightful place to hang out with friends, make new ones and if you're lucky enough to catch them, enjoy one of the vendors they bring in! They are both family and dog friendly, so feel free to bring the fam (furry or skin) to hang out and spend time relaxing and enjoying the secluded beer garden!
Speaking of extremely fun, family friendly places to hang out, when the team was discussing this blog, it was a unanimous decision that Urban South is THE place to hang and enjoy some craft brews. Located on the historic Tchoupitoulas avenue, this brew house is so much fun for everyone. With picnic style seating, games, music and an atmosphere all are sure to enjoy, Urban South is the perfect place to relax and hang out. Often found giving back to the community with pet adoption weekends, crawfish boils and all kinds of fun, you're sure to find something amazing going on at Urban South when you stop by. They offer beer on site and to go, and we must say, their swag shop is really cool!
Located on the northshore in Abita Springs, Abita Brewery is a great place for the perfect day (or night) date when you're looking to chill, relax and have fun. Their tap room is full of games, ample seating and an atmosphere that is like no other. They also have a relaxing beer garden, if you prefer the outdoors. Across from the brewery, is a park like area where you can oftentimes find food trucks parked on the weekend, hosting some of the area's best when it comes to food! The brewery tours are fun for anyone of any age, at the end you receive tokens to get free samples and for those who are not 21 or maybe don't drink beer, there are soda options- which is a really fun thing, especially for kids and the soda lovers in the family! Abita brewery is such an asset to Abita Springs, and the entire northshore and we encourage you to have a get-away day at home, and support what they are doing!
Located off the beaten path in Hammond, Gnarly Barley offers both table service and outdoor patio seating. There is a taco truck usually on Saturdays but they also state that you're more than welcome to bring your own food as well to enjoy while you hang out and sip some of the country's best beer! With a fun atmosphere, games, friendly, knowledgeable staff Garly Barley is a true gem and people from all over flock to this little space in Hammond, for beer that is sought after worldwide!
Props goes to NOLA brewing for adapting to the times we are living in. This amazing brewery not only offers one of the coolest tap rooms in the city, but has now also turned into an incredible pizza company offering their delicious pizza as an option in the tap room. Combining their knowledge of the fermentation process with their love of NY style pizza, they are whipping up one heck of a crust and pizza like nowhere else in NOLA! The tap room also has a really fabulous upper deck that is perfect for chilling with your friends and spending time outdoors. Come for the beer, stay for the pizza!
New Orleans (and the entire area) is home to some of the best breweries in the country so this list is not exhaustive, but we encourage you to find one you like, and support them. Many of these breweries are owned and operated by local citizens that love the art of the craft beer and are artists in their own right. If you're stuck going to the same ol' restaurants every single weekend, maybe take a weekend to expand your horizons and think outside the box and visit one of these fun breweries! Tag us in your photos on social media so we can see the experiences you're having supporting our local beer artisans!