Northshore's King Cake Inspired Treats
Posted by Nicole Azzi Williams on Thursday, January 21, 2021 at 11:27 AM
By Nicole Azzi Williams / January 21, 2021
Comment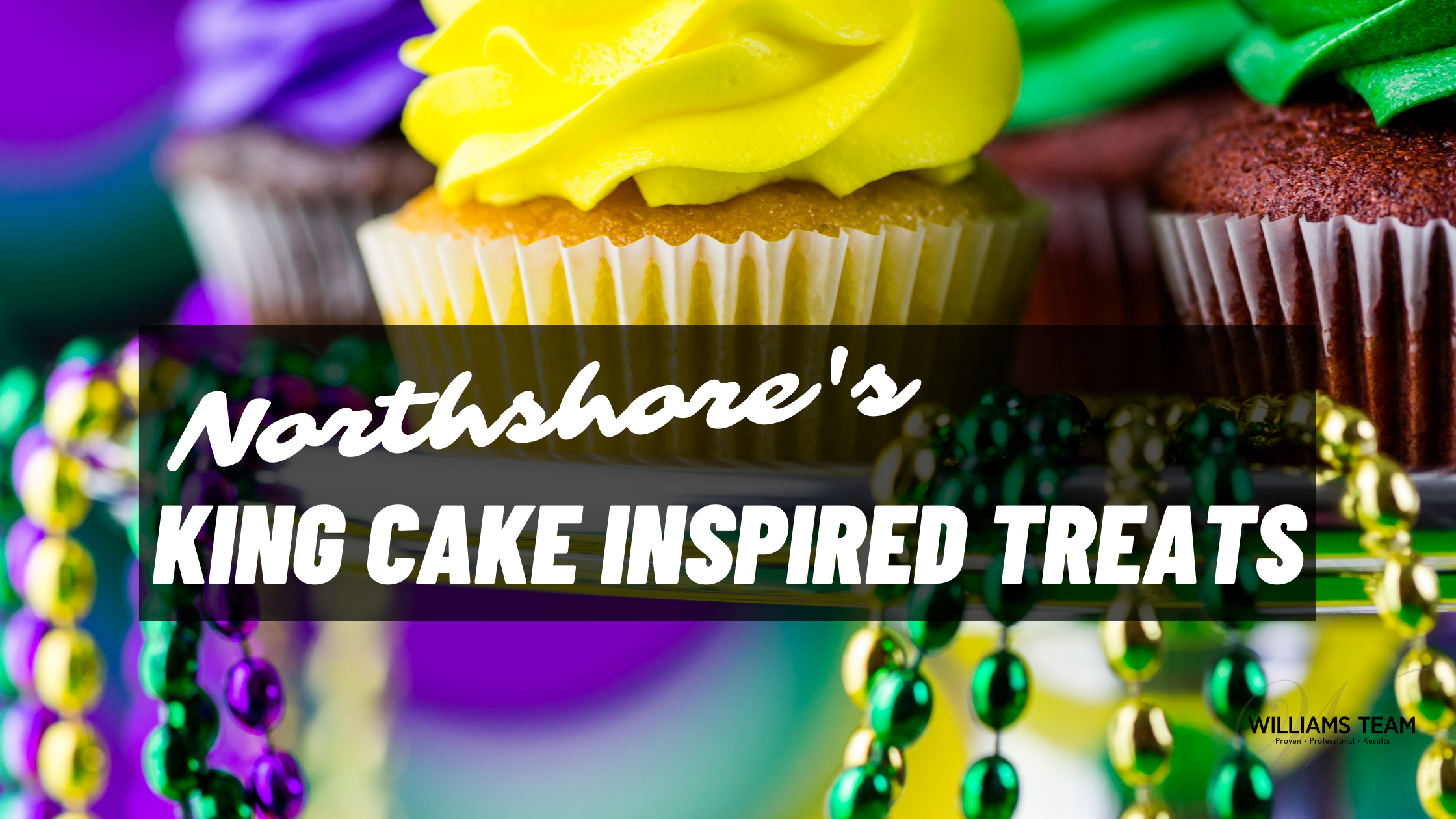 It's no surprise we love king cake here at The Williams Team. We hope you were able to check out some of the king cakes on the Northshore that we featured last week on our blog. In the spirit of embracing all things Mardi Gras, despite the current circumstances, we invite you to take a step out from the traditional and try some creative and innovative takes on the cake, that the Northshore has to offer!
King cake bread pudding… say what? That's right, a twist on two of the area's most traditional, favored desserts, Bistro Byronz combines bread pudding with king cake and it's a hit. Loaded with ooey gooey king cake toppings atop the moist, pudding like king cake - you can't go wrong trying this delightful treat! They have several locations, of course we favor the one in Mandeville, because … location… but no matter what they promise "a place that feels and tastes like home, and that brings people together, no matter where you're from. Everyone seems to find and love something different about what we have proudly created…" and we assure you, they live up to that promise.
Situated in the picturesque area of old Mandeville, and specializing in wowing their customers with some of the best brunch selections we have ever seen, LaLou is a hit all the time. However, one of their biggest traditions is the king cake waffe. They take their famous belgium waffles and make them extra boujee with a king cake twist. If you're looking for a fun atmosphere and a breakfast or brunch that WOWs - we suggest trying LaLou! Ask for the king cake waffle, it's only offered during the season, so don't miss out.
The crowd goes wild for Bosco's savory crawfish king cakes every year. It's a delicious pastry filled with the best crawfish filling and topped with a mixture of cream cheese and sour cream. People WAIT for the day Bosco's announces the drop of the savory treats, and for good reason. Established in 2002, but with decades of NOLA tradition, Bosco's prides themselves in serving up fresh food with the best ingredients. If you're looking for a savory option, check it out!
Lolli's Chocolates of Mandeville
Lolli's has something new! Combining hot chocolate bombs, which are all the rave right now PLUS king cake! It's a win-win, yall. Each bomb has an edible sugar baby, is cinnamon sugar flavored and an affordable treat if you're looking to treat yo' self, or even buy something special and unique for a friend. With a goal of "keeping the Mardi Gras" spirit alive, Lolli's has other king cake themed treats, too. Check them out and support LOCAL!
Have you discovered another unique treat we failed to mention? Tell us about it! We are always on the lookout for a fun king cake themed meal, dessert or idea!