Our TOP 6 King Cake Finds on the NORTHSHORE
Posted by Nicole Azzi Williams on Thursday, January 14, 2021 at 3:15 PM
By Nicole Azzi Williams / January 14, 2021
Comment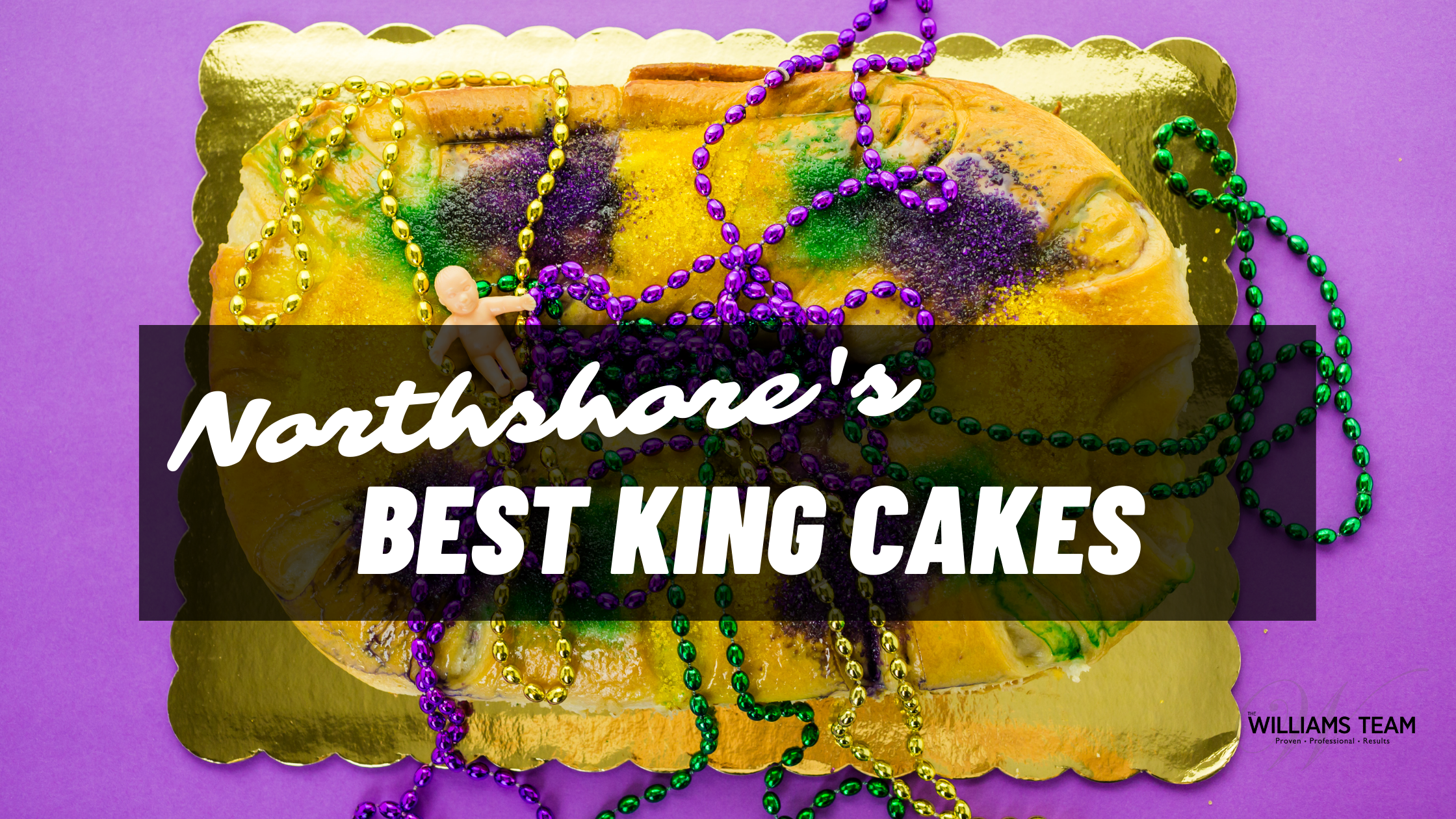 Mardi Gras festivities may be cancelled this year, but one thing is certain, King Cake season is not cancelled!
In our area, king cake is more than just dessert—it's an entire season. From the Feast of the Epiphany on January 6 until Fat Tuesday, these traditional Carnival treats can be found in nearly every bakery and grocery store in the state.
Don't feel like trekking across the causeway for your king cake fix? No worries! The Northshore, in our opinion, is home to some of the best king cakes in the area, so from Slidell to Hammond, we have rounded up some of our favorite king cakes on the northshore for you to try!
Baker and the queen of all things king cake, Meredith Todd bakes up fresh king cakes every Friday. They are gorgeous, tasty and she offers some unique king cake options for those looking to shake things up a bit! Baking things fresh and from scratch - made to order- is Mere's specialty and this year she is offering both savory and sweet king cakes. So, from traditional to Boudin, chocolate, filled or even breakfast king cake, she has you covered!
We recently did a "What' s your favorite king cake?" poll in our instagram stories and Morgan St. Bakery in Madisonville was one of our most popular answers. This cute little french style bakery located across from "the pig" is popular all over the area for their delicious pastries and king cakes! Order early because we heard they sell fast.
Nonna's is a destination for many people in search of the best king cake! They pride themselves in being a New Orleans tradition - especially during king cake season. Nonna's has some of the best king cakes in the US and people order them from all over. With a variety of fillings, you can try a new king cake each week of carnival season and never run out of options!
The official winner of our team king cake party, Sugar Love makes one heck of a king cake! Our competition was FIERCE this year. Home of the original king cake on a stick, Sugar Love is baking up tasty and beautiful king cakes all season long. This award winning bakery is known for their king cakes and all their sweet treats, all over the northshore. Check them out!
Randazzo's Camellia City Bakery
Cooking up a king cake tradition since 1965, they have a recipe over 50 years old that has not changed! Known for braiding, cooking up king cakes in their family bakery and delivering fresh overnight, Randazzo's is a household name on the northshore and all over New Orleans with king cake connoisseurs and there is a reason why. These cakes are fresh, delicious and the quality is consistent.
Did you get the baby? Your turn to buy? Berry Town King Cakes are made fresh daily at their market. Berrytown (hence the name) is world famous for their strawberries, so naturally, they specialize in Strawberry-cream filled King cakes, but also offer many more: Cream cheese, Bavarian Cream, Strawberry Cream filling. Three sizes are available at the store. Large King Cakes are available online. Call in advance for pickup for local orders!
These are some of our favorite Northshore-go-to's for a great king cake. We hope you try them, shop local, and LOVE the king cakes this year! We know we are!