Shop Local: Creative Ways to Support Local Businesses
Posted by Nicole Azzi Williams on Tuesday, July 7, 2020 at 10:26 AM
By Nicole Azzi Williams / July 7, 2020
Comment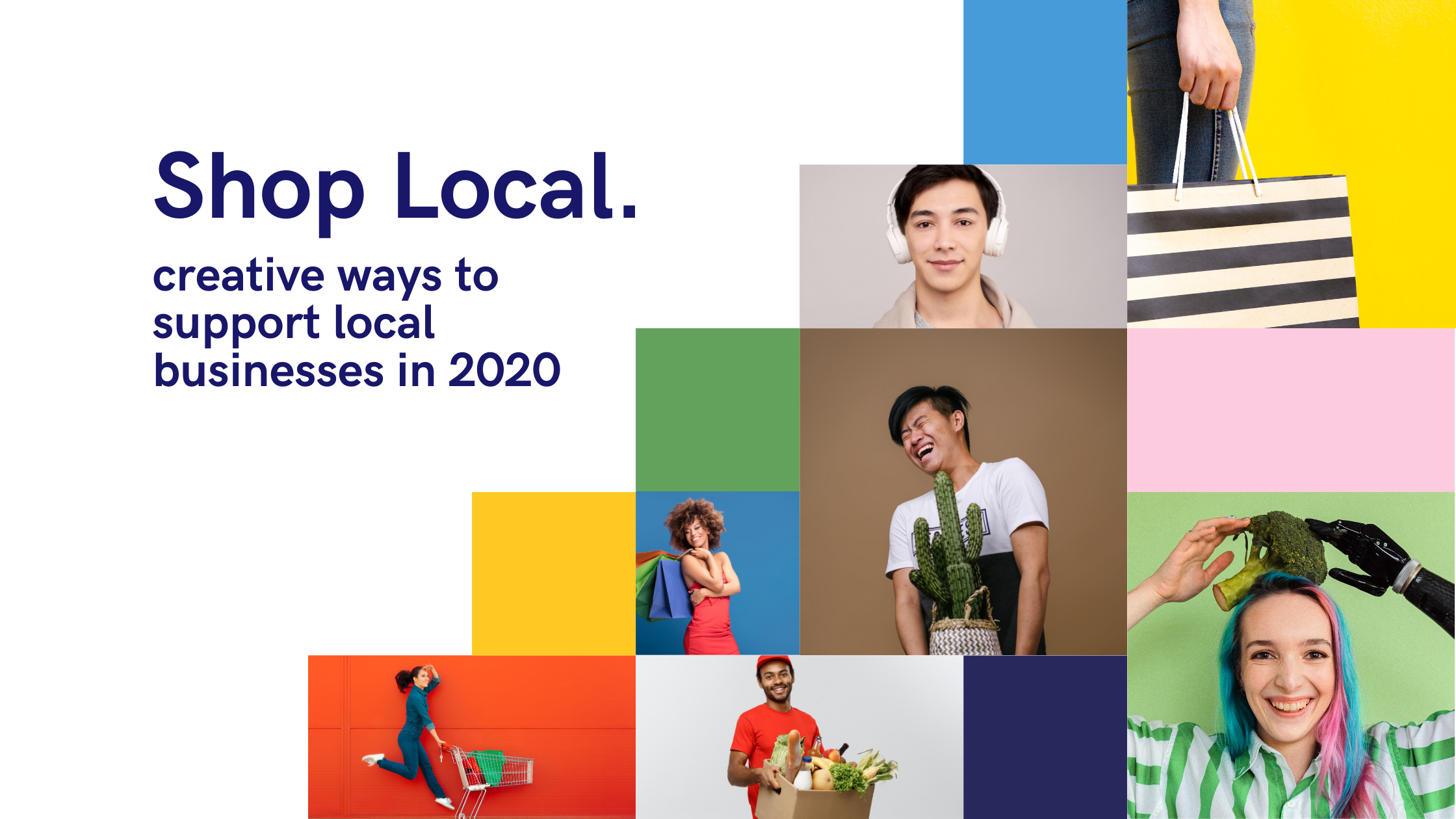 Let's be real, times are scary right now for some people. People are afraid. For a lot of our friends and family, there is a significant amount of uncertainty about what is to come. In times like these, it's important to pull together as a community and support each other in any way possible. This support includes the small businesses in our community, since they are an essential part of what keeps your community going. Without our support during the darker times, some of them may not survive to see the sun come out again.
How are you supposed to do that in a limited-contact or social isolation scenario, though? Fortunately, there are still several options available that will help you to help those local businesses that keep your community running.
Buy Gift Certificates
One great way to support local businesses is to buy gift cards and gift certificates even if you don't need them right now. Think of it as pre-holiday shopping. Buy now, use the certificates during the holidays. This allows you to make a simple purchase that minimizes potential contact while giving the business that issued the certificate some much-needed income. Once things improve, you can then return to the business and take your time using the gift cards you purchased. As an added bonus, they're also easy to give to others if you know someone who's in need.
Buy Branded Merchandise
Another good option is to buy branded merchandise such as t-shirts or coffee mugs that advertise the business. On top of the usual benefits of making a purchase, these items help to advertise the business as well. Buying branded merchandise helps you to show the business owner that you're there to support the business specifically and help get their name out to others.
Order Online or On the Phone
Can't get out? Check and see which businesses in your area offer online ordering and make use of that feature. If you can't order online, give them a call and inquire about placing an order. You can even make arrangements for delivery or pickup while you're on the phone.
Tip for Deliveries and Carry-Outs
A lot of people are relying on delivery and carry-out orders these days, especially from local restaurants. Unfortunately, a lot of people tip very little if at all for these services. Remember that a lot of employees are facing reduced hours in this stressful time, and every dollar helps. Be sure to tip even if you normally wouldn't, and be generous when you do, if you are able.
Spread the Word
There are many types of support. Financial support is definitely important for local businesses trying to stay open, but not everyone can help out financially. If you can't afford to shop right now, try to get the word out on social media and other platforms. Share posts, talk about the businesses that you'd like to support and even post pictures of yourself wearing some branded merch. Every little bit helps, and someone might see your post and decide that they need to support local shops as well. Also, while we are talking about spreading the word, make sure to acknowledge positive things businesses are doing in your area. Have a complaint against a policy they have (or don't have in place)? Don't take it to social media unless absolutely necessary. Call them, ask to speak to management and express your concerns that way. That is how a difference can be made and your voice will be heard. Remember, degrading a business online not only affects families but also our community. The more businesses we have thriving, the more families are thriving and in turn, the more you will thrive. A rising tide lifts all boats. Let's work together to lift the tide of our community!
Be Considerate
Local businesses are a part of your community, and as such they want to see the community thrive. Situations like this are very stressful for business owners and employees alike, and the last thing that they want to see is people fighting over merchandise or those in need having to do without because someone else hoarded all the toilet paper. When shopping at local businesses, be courteous to other shoppers, maintain a safe distance so no one is crowded, and avoid the temptation to grab everything when you just need one or two items.
Have you found creative ways to support neighborhood businesses during the pandemic? We want to know! We are always looking for tips to support our friends in the community.