Tips to Make Moving Easier
Posted by Nicole Azzi Williams on Wednesday, November 10, 2021 at 9:30 AM
By Nicole Azzi Williams / November 10, 2021
Comment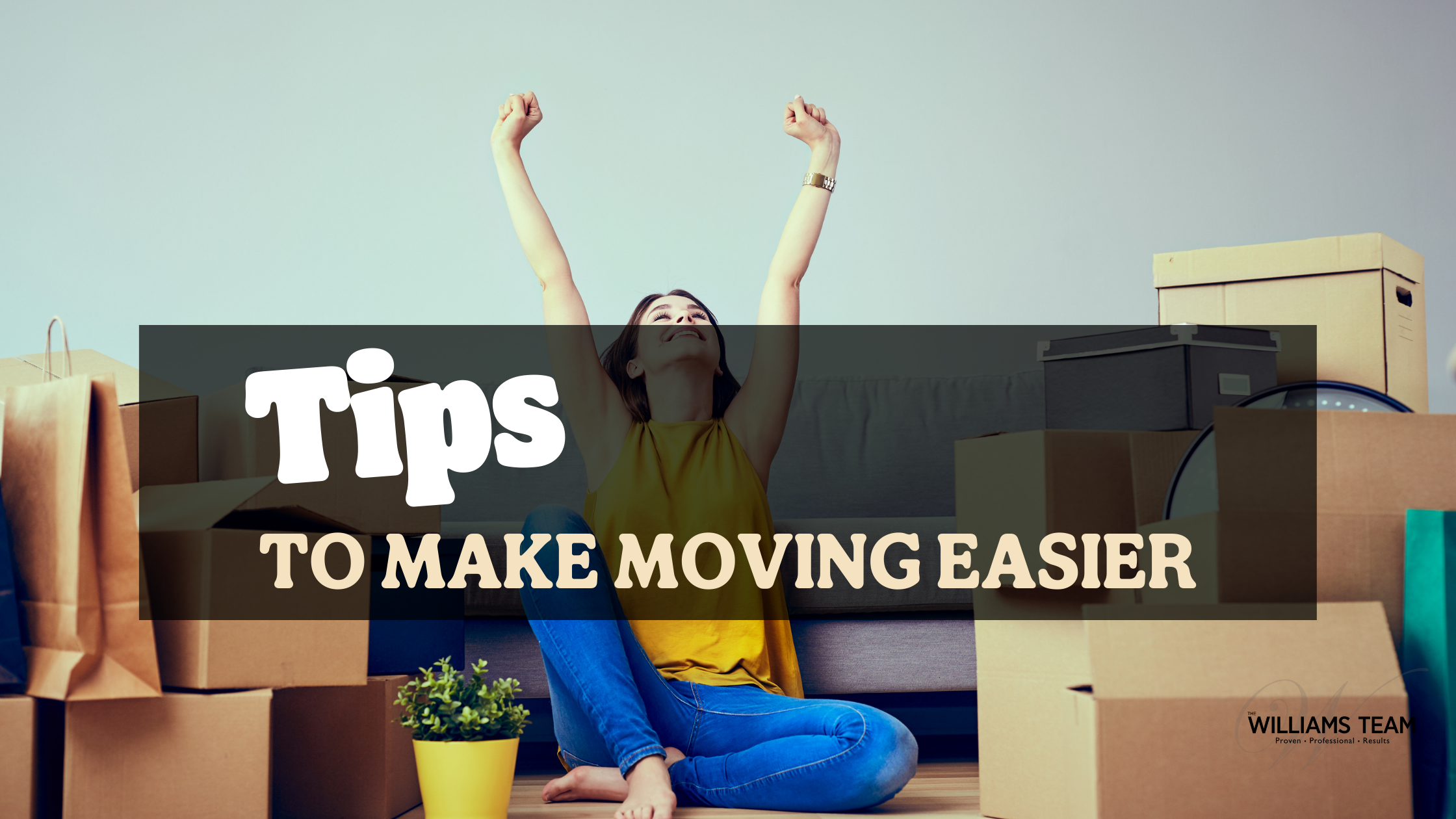 For those moving soon...
Raise your hand if you are stressed out right now, just thinking about moving.
You are not alone. I think we can all agree that the process of moving is a ton of work. We have learned some tips and tricks about moving and wanted to share them in hopes of making your next move a tad less stressful.
HIRE MOVERS IF YOU ARE ABLE TO.
This allows you to focus on all the other important things. Hauling boxes up and down stairs and out of the moving truck, is something you can hire out and helps you focus on other things you need to do to make your move smoother. To save money, we suggest getting at least three quotes on movers. If you need mover recommendations, let us know.
START PACKING EARLY
If you are getting ready to put your home on the market, pre packing is a huge pre marketing strategy. This allows you to de-clutter, make space in the closets and get a head start on packing. The goal is to empty your cabinets and closets about 70% before you list the home. While you are at it, go ahead and pack those things up. If needed, get short term storage so you have a place to store everything.
COLOR CODE BOXES BY ROOM
This is an absolute game changer! Movers will know right where to put your things by looking at the color. You can even use pieces of paper with each color hung outside the rooms. So, for example, when they see "blue" they know put the blue boxes in the room labeled blue.
Leave clothes on hangers and use suitcases with wheels for heavier things.
Take inventory - Take photos of the packed boxes in case you need to find something fast and don't remember which box it's in.
Take a pic of the back of your TV. You're welcome!!! This way, you know what to plug in where without having to go through a trial and error hastle.
PACK A FIRST WEEK BOX
Unpacking takes time. Have a designated box stocked with all your immediate essentials.
Do you feel a little better about moving now?