Writing A Strong Offer
Posted by Nicole Azzi Williams on Monday, August 31, 2020 at 10:58 AM
By Nicole Azzi Williams / August 31, 2020
Comment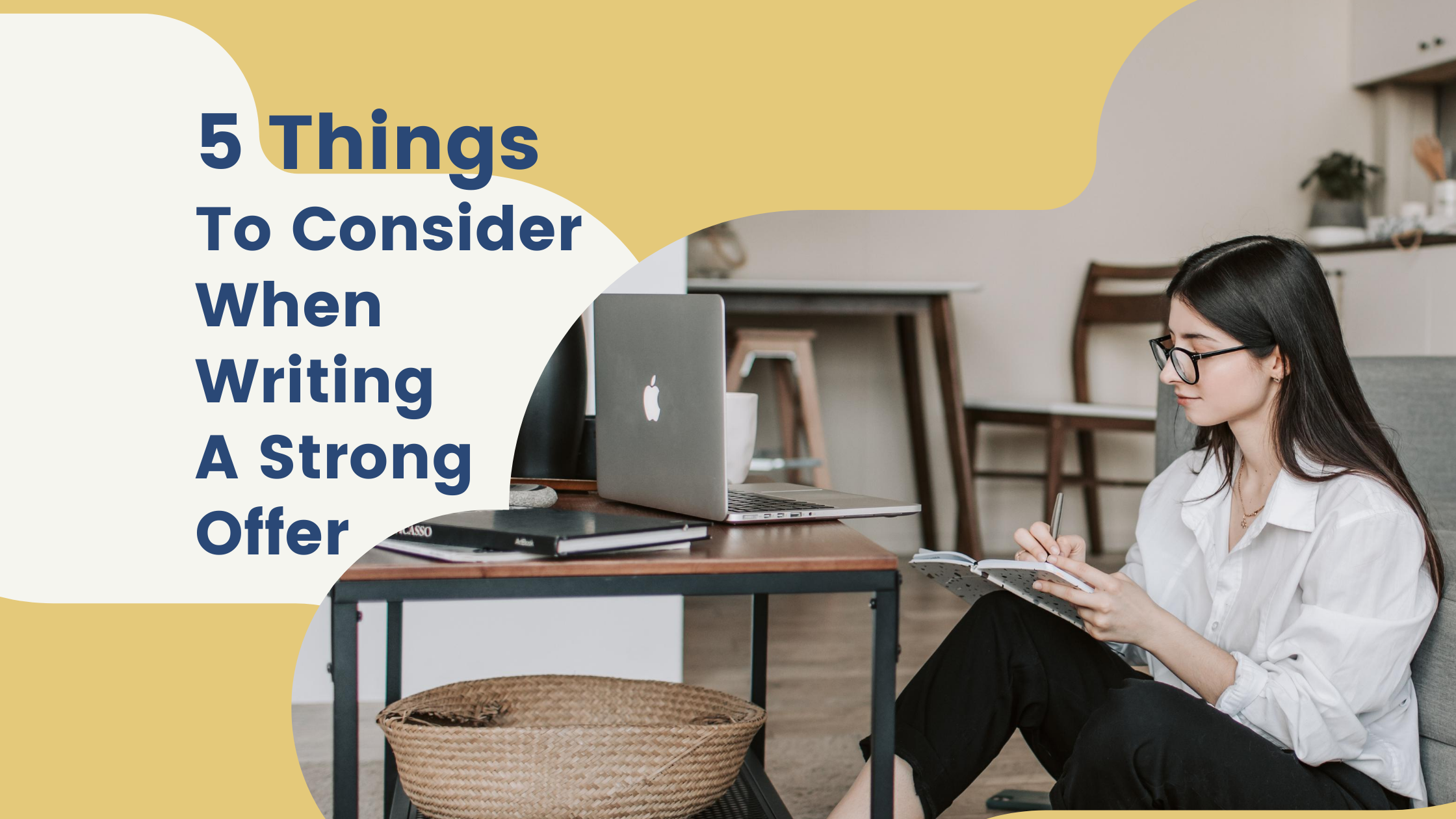 You've heard interest rates are favorable and now is the time to buy! Besides finding the perfect house, here are five things to be aware of, over and above, when making an offer in a competitive market:
When inventory is low, there may be multiple offers. During times of low inventory, you must realize that there are most likely multiple people looking at the same home you're interested in. There are only "so many" homes available in certain price points, which means everyone in your price point may be looking at the same home you are! When inventory is low, this means there are more buyers than there are homes available so the competition may be a little more fierce. Talk with your agent, to make sure that your offer stands out a little bit more to help you rise above!
How can you do this?
1. Pre Approval- Get a pre approval letter which helps you, your agent and the sellers know what you have in your back pocket to work with when making your offer. Buying a home is a really huge financial decision, and you want to make sure you are able to get the money for the home you love.
2. Deposit- Make sure your deposit is structured in a way to show the seller that you are serious when it comes to buying the property. A typical deposit is 1% of the sales price so if you can, it's always in your favor to go a little bit higher to show your intentions and that you're committed to buying this property. Your deposit is protected, so there should not be a lot of fear when it comes to making this purchase deposit.
3. Closing date flexibility- Give sellers a little comfort as they are transitioning as well. Let them know you can be a little flexible if needed on the closing date. Favorable time lines for all parties involved is always a good thing.
4. Inspection period- Be aggressive in your terms of inspection. Allow enough time to make SURE the home is in the condition you want and that you're fully comfortable with your purchase, but don't make this period TOO long. This shows that you're serious about your purchase and shows them that you do believe this is the house for you.
5. Make a "clean" offer – meaning, don't add in a lot of contingencies, not a ton of demands. Of course we want you to get what you want, but the cleaner, more concise your offer is, the better your chances of hearing "OFFER ACCEPTED!"
Here at The Williams Team, we work with both buyers and sellers, and have for over a decade. So, we understand both sides of the transaction. When you're ready to get the ball rolling on your new property purchase, give us a call! We would love to set up an interview to see if the relationship is a good fit as we help you in your home buying (or selling) journey!